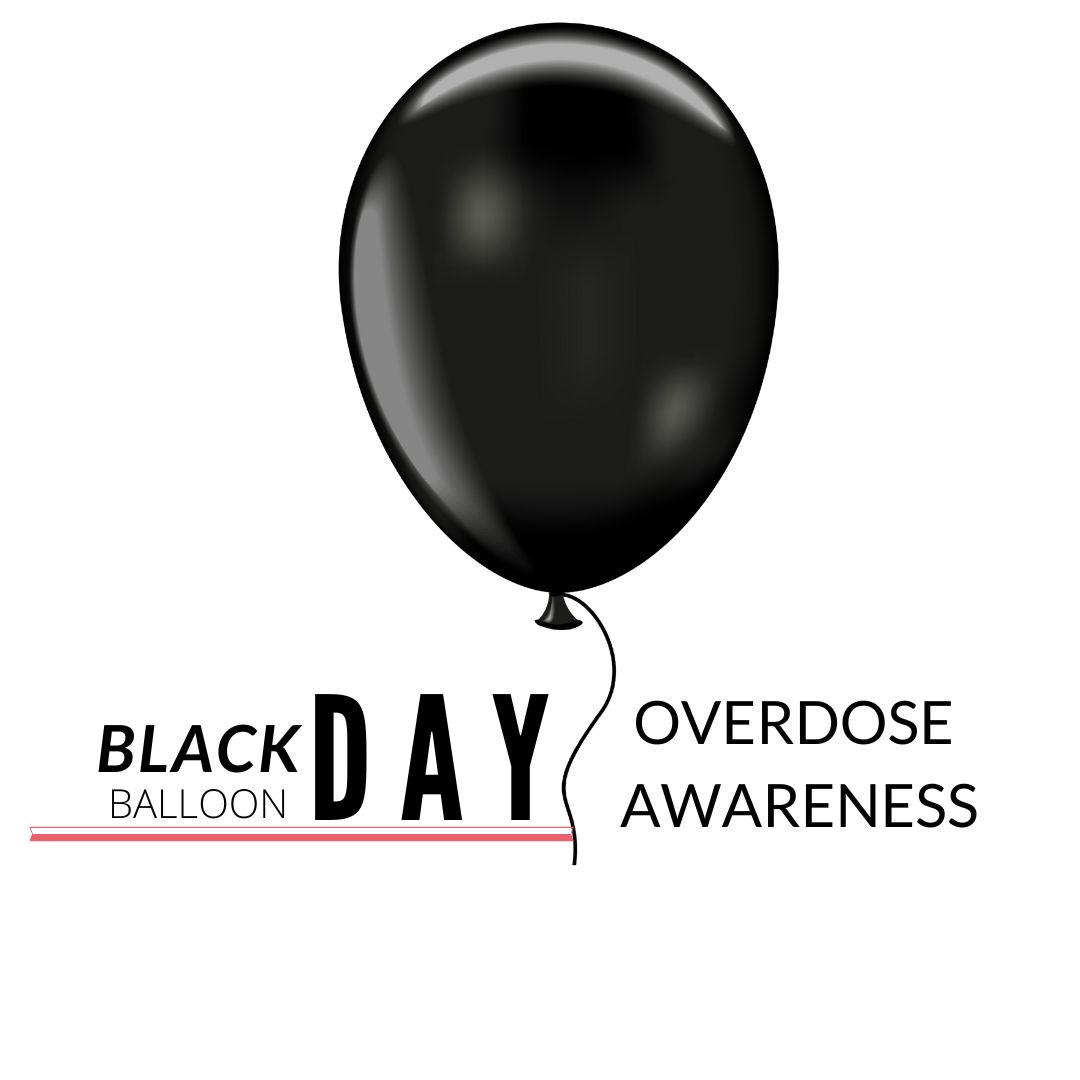 Black Balloon Day
Erin Tremblay describes herself as a middle-aged woman in long-term recovery, and she created Black Balloon Day in memory of her husband and her brother, who died in 2015 and 2019 respectively by overdose. This is a national nonprofit organization whose purpose is to help spread the word about prevention and treatment, and it is celebrated annually on her husband Greg's angel date, which is March 6.
Some of the most inspirational work being done to reduce stigma and overdose deaths begins with a loss, and this is no different. The website encourages participants to release a virtual black balloon in memory of their loved ones, and provides detailed instructions on how to participate. While the actual suggested BBD is March 6, this is a great idea for anyone to do year-round in place of balloons that are released into the atmosphere, which create perilous conditions for wildlife and add to the pollution of pristine places.
Being in recovery herself has given Tremblay an even greater perspective on how important it is to have someone to talk to who can relate to the experience. "Grieving in itself is crippling, but then when you 'frost the crippled cake off' with being in recovery ... that just brings grief to all sorts of different levels both big and small, short and tall, skinny and fat, straight and uneven and so on and so on," Tremblay said. "I would have given my left leg when my brother died to have someone to talk to that understood from personal experience what I was feeling and dealing with. I had only just entered the ripe, young 11th month of my recovery, and somehow, due to reasons only my higher power and possibly guardian angels know of, I managed to not pick up!"
Tremblay's inspirational story will be featured in a future issue of VOICES as Black Balloon Day approaches.
"I would be not only flattered, but privileged to tell my story of triumph, defeat, loss and power, confidence and success," Tremblay said. But for now, here is a link to the Overdose Lifeline which features a plethora of resources for individuals, families, providers and more as well as information about how to participate in BBD.