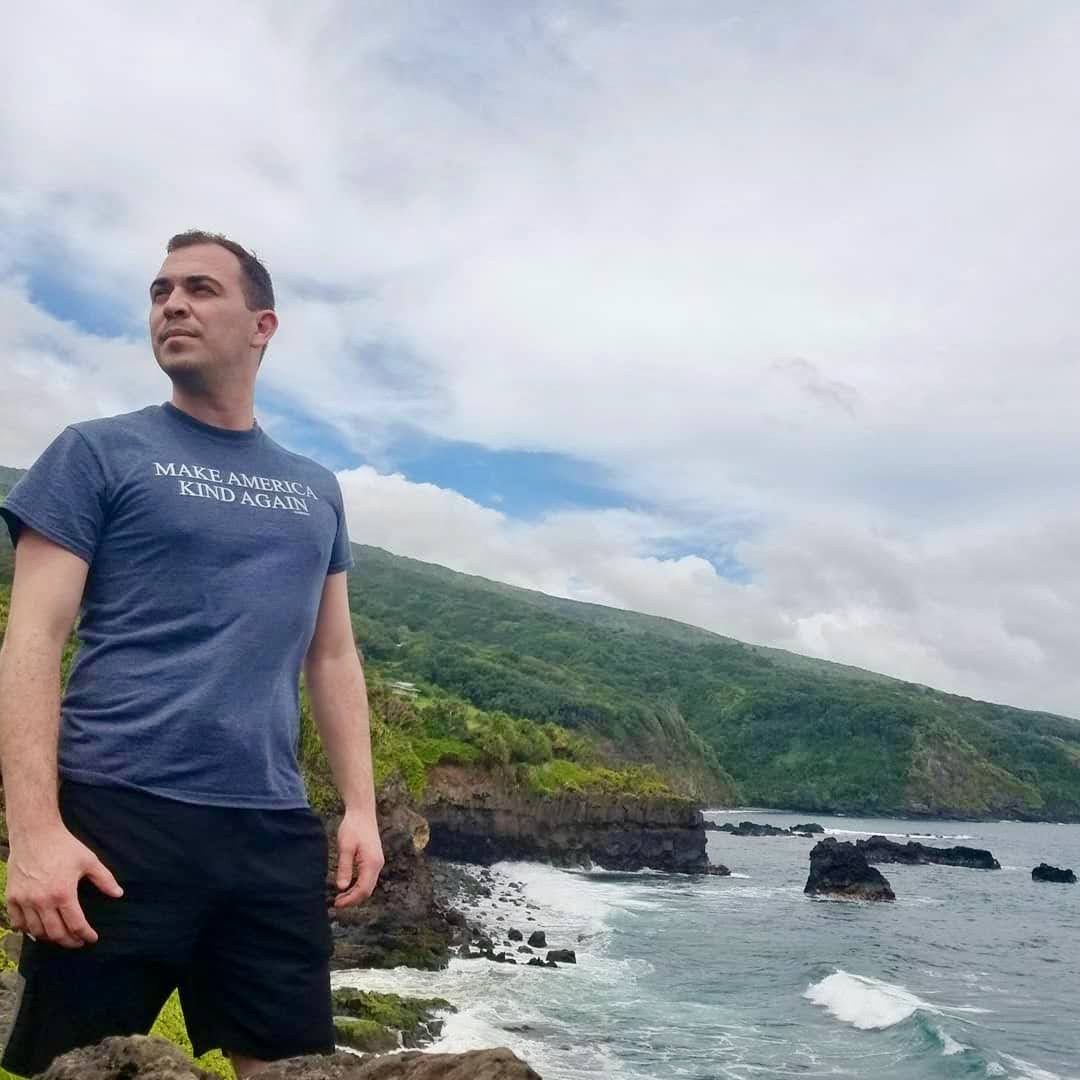 Nurse Says "Loneliness Is the Enemy"
By Kerry J. Bickford, VOICES Editor
At a recent Learn to Cope meeting, the audience's attention was riveted as Justin Alves talked about his work at Boston Medical Center and on the nearby streets. He spoke matter-of-factly, but it didn't take long to see the dedication behind this "medicine man" of sorts,  who says he "became an HIV nurse by training, an addiction nurse by necessity, and a nurse educator out of obligation."  His compassion defines his work.
Justin's original intention was to become a nurse anesthetist until one of his professors made him volunteer for the needle exchange program, which "immediately stuck." He then embarked on an 11-year journey from HIV-focused work, to substance-use disorder, opting to stay with and serve the most marginalized and neglected patients requiring care. His decision to become a nurse educator reflected his desire to raise awareness and sensitize the next generation of nurses with lessons learned. He's a shining example of how the work sometimes chooses you -- and not vice versa.
Justin's relentless commitment to his patients and students is apparent in the first story he tells. He had sent his nursing students out to the "comfort station" by BMC for a first-hand, no-frills education on what was happening on the street. By the end of the day, they had witnessed at least one overdose and many people injecting drugs, but they didn't admit to feeling anything when he questioned them after their shift. This resulted in a lesson on trauma, followed by a group trip for ice cream. Justin spoke about the critical importance of self-awareness and how to recognize trauma at work. "If you're driving home after a hard day at work and there is no music in the car on the way home, you are probably feeling it." This lesson in self-care to students in the preliminary stages of a career that will expose them to more than one traumatic day is critical mental health first aid and Justin wastes no time in putting it immediately into practice with healthy coping skills. Whether we realize it or not, our bodies keep score, he says, so we need to pay attention.
As skilled as he is as a practitioner and teacher, Justin strongly believes in "old school" lessons taught by the likes of Florence Nightingale. He believes in the power of fresh air, humane treatment, personal connection and "spiritual food" and takes the time to care for those whom others may have forgotten. He knows that modern medicine has no value if a person feels forgotten or hopeless, and he makes it his business to pay attention to their bodies and their minds.  "Loneliness is the enemy," he says.
In HIV, substance-use disorder and grief, "togetherness" is medicinal, says Justin. Human connection is critical to healing, and taking the time to go the extra mile for a person who is struggling is something that most people, never mind practitioners, simply don't do. 
Justin relates a story about one of his patients in the HIV adult foster program at JRI (Justice Resource Institute) who suffers from dementia and who had lost his wallet one day and was obviously somewhat distraught about it. Justin did a little inquiry, made some phone calls and was able to locate the wallet. It  had been left behind at a provider's office. Simple, right? But this small, caring act demonstrates another level of caring for the whole patient -- body, mind and spirit. 
When he talks about the death of his patients and how it affects him, Justin explains that there are different levels. Sometimes he supports a person who is terminally ill and dying, doing what he can to make it "a good death." This means comfort, company, care, or whatever else is required to help someone die as peacefully as possible. Each person and death affects him differently but he chooses to "look for the hope" and see the positive in each person's life, their gifts and their death. This is not the case in an overdose death, he stresses. It is tragic and a death out of natural order.  Even then, says Justin, "you can't focus on the atrocity; if you do, you miss the hopefulness. I learn something from every one of them (deaths)."
Still, Justin recognizes that self-care is critical in his line of work. He learned this at a very young age when one cousin died in a go-cart accident and another was killed by a drunk driver. His parents didn't hide their grief; rather, they provided him with a lifelong lesson that's helped him survive in an environment filled with intimate exposure to death and dying. They taught him how to "lean into grief" and not look away and how to choose what to take away from each death and talk about it openly. He realizes now that this is not something the rest of us experienced and is grateful for the way his parents modeled critical coping skills at a time when most people were silenced.
It's hard to know what exactly separates the greatest practitioners from the rest, but the theme of early exposure to healthy role models and compassion to the plight of others  seems to be a consistent one. When we look at others without judgment or fear, we see a human being who mirrors ourselves. This is what I see in Justin Alves and what makes him such an inspirational teacher. His decision to change career paths based upon the critical needs of the most stigmatized and needy patients in his care -- then teaching the next generation of practitioners lessons learned -- is an example of an extraordinary, intuitive humanitarian and healer.